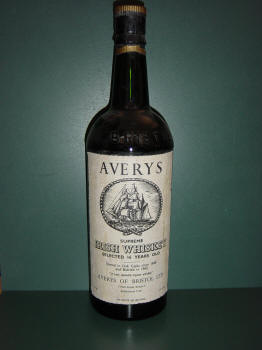 Avery's of Bristol Ltd. is a Wine and Spirits Merchant established in 1793 which still exists today.
Avery's purchased this Whiskey in 1949 from John Jameson's Distillery in Bow Street, Dublin, matured it for 16 years, and bottled it at 70º Proof (40 per cent abv) in 1965.
The Whiskey is Pure Pot Still and this rare bottle sells at around 500 Euro.