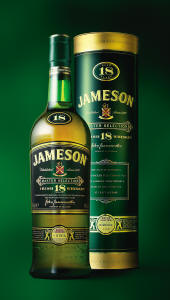 For this blend, Irish Distillers' Master Blender Dr. Barry Walsh handpicked 3 different types of very old Whiskeys which had laid down for 18 to 23 years in Ex-Oloroso Sherry casks in Midleton's Warehouses.
The selection included Hogsheads (250 litres) of smooth medium Pot Still, large Butts (500 litres) of rich, full-bodied Pot Still, as well as Hogsheads of rare lighter whiskey.

These selected casks were brought together, and the whiskey was then left to 'marry' and settle in American bourbon barrels, thus imparting additional maturity and complexity.
Only 8,000 bottles have been produced.