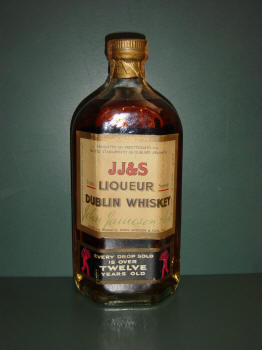 This 12 Year Old Pure Pot Still Whiskey from John Jameson's Distillery at Bow Street, Dublin, was bottled in the 1940's, imported by Genoa based P. Soffiantino & Co., and sold in Italy.
The bottle bears the slogan "Every drop sold is over twelve years old".
This rare whiskey sells today at 825 Euro.