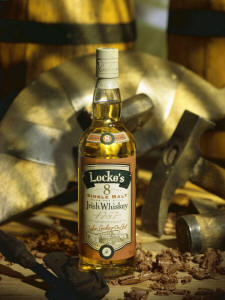 Locke's Single Malt was the very first Brand Cooley launched in 1992 in a limited Edition of 5,000 Bottles.
The 8 Year-old was officially launched in 2000 and won a Gold medal in the International Wine and Spirits Competition of the following year.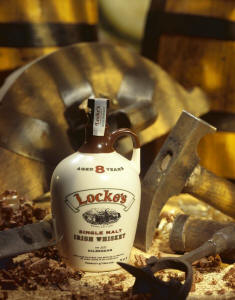 According to Noel Sweeney, Master Blender at Cooley, "the marrying of peated and non-peated malts has given this Whiskey everything, honey, oak, fruit, peat, mouthfeel and finish. [...] Forget all the bottles of fancy wood finished Scotch and get this. I promise you a rare and wonderful treat."
Locke's Single Malt is bottled at 40 per cent abv and is also available in a Stone Jar.