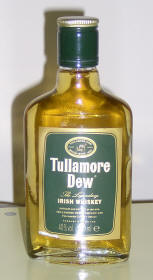 Tullamore Dew is the famous Brand of Daly's Distillery in Tullamore, Co. Offaly.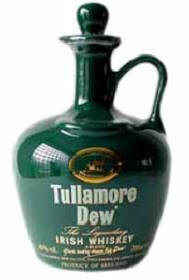 When the company ceased distilling in 1954, the brand was passed on to Power's, Irish Distillers, and finally Cantrell & Cochrane.
It is today distilled by Irish Distillers and the biggest selling Irish Whiskey in Germany.
Tullamore Dew is described as "the most 'grainy' Irish you can get, and therefore one of the hardest to drink straight."
It is bottled at 40 per cent abv and also available in a Stone Jar.