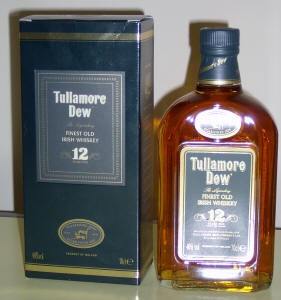 This Whiskey was originally launched by Cantrell & Cochrane to battle with the premium Scotch Whiskies at the airports of the world, but is also available in stores in Ireland.
As Peter Mulryan notes, it's "... a throwback to the original Whiskey produced by the Williams family in Tullamore", and furthermore, "it called a halt to the tasting session, because the finish was so long I couldn't get it out of my mouth".
Tullamore Dew 12 Years old is bottled at 40 per cent abv.